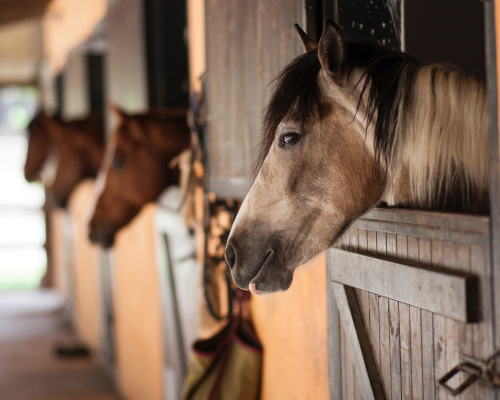 We offer a livery service both for horses and ponies. They can go out during the summer and live in during the winter.
Summer livery includes hay whenever you bring your horse in and the use of schools, tie-ups, tack room and livery cabin.
Indoor livery includes turn-out into either the school or outdoor schools or your horse on the horse walker. All your hard feed plus hay, mucking out in the morning and skipping in the afternoon plus use of all the facilities.
Livery bills are payable monthly.
We have a blacksmith in weekly and a vet on call.
Transport is also available to shows.
Liveries joining client lessons receive 50% discount.